What is a "Pattern Interrupt" and how can I use it to control my mind?
 A Pattern interrupt is a technique to change a particular thought, behavior or situation. Behavioral psychology and neuro linguistic programming use this technique to interrupt and change thought patterns and behaviors. It can be as simple as initiating a handshake or as definitive as seizing the moment to travel or fulfill your bucket list.

Humans have an average of up to 50,000 thoughts per day. Amazingly up to 95 percent are the same thoughts, repeated every day (according to the National Science Foundation). That's a lot of repetition. And very little space for new thinking. [Helen Roe, HuffintonPost.com]
.
We all have patterns in our behavior. Some are simple habits while others are ways of thinking that are deeply embedded in our subconscious mind. Usually these patterns help us simplify our lives by not having to think about everything that we encounter. There are also patterns that cause us to do things that are not in our best interest or just make us feel bad.
As an example of a simple (mostly helpful) pattern, let's say you are packing up books into your backpack. Do you think about how they go into the backpack? Unless there is a book that is unusually large, you probably don't think too much about the activity. You just do it. What else do you do without thinking? Probably more than you might think. These are the patterns that often help us by keeping our life simplified… but sometimes don't help.
Patterns in Sports
Let's say that every time you try to do a drill in practice you are frustrated because you are not getting the results you want. Every time you start the drill, the emotions start coming out. You have built a pattern that ties together a particular drill with the bad feelings of frustration.  Intellectually you know that it takes time to learn a new skill but you are still frustrated.
That's where a pattern interrupt could help you take control of your [pattern of] emotions. It can be difficult to interrupt your own patterns since many of them are so deeply embedded and automatic that we might not recognize them as just patterns. This is where it helps to have a coach or a friend you trust that understands when you need a pattern interrupt.
What might be a pattern interrupt for this example?
By definition, the interrupt must be unexpected and not part of the pattern. If the coach sees that you are getting frustrated by the drill, he or she might walk by and poke you in the shoulder or make a silly sound.  Maybe the coach shakes your hand. Whatever they do, as long as it is unexpected, your pattern would be interrupted. After that, you both might smile because you realize there is no reason to get upset over a drill that you are learning. The coach might then explain how you could take control of your emotions and even enjoy the challenge of the drill.
Other applications of a Pattern Interrupt in Sports
Patterns are not limited to reactions to external situations. You might have a pattern of thinking when you encounter stressful or pressure-filled situations. Do you say to yourself "I am not good at this." or "I can't do this."? These are patterns that can hurt your chances of performing successfully in games and as soon as you recognize them, be sure to interrupt the pattern. Replace those thoughts with empowering thoughts and you will get a boost of confidence.
Imagine the pattern…
Since you probably are not asked to make a game-winning shot every day, it can be helpful to imagine or visualize the situation. It has been proven that your brain doesn't care if it is a real experience or a vividly imagined one. By "putting yourself into the situation" via visualization you can evaluate your thought patterns and interrupt the ones that are not supporting your success.
How do I use a Pattern Interrupt in [non-sport] situations?
The first step is to recognize a pattern you want to change. It might be an emotional response that you have… or it might be a pattern you recognize in your friend's response.
The next step is to INTERRUPT THE PATTERN. Did you see what I did there? I typed in ALL CAPS to interrupt the flow of your eyes as you read this paragraph. Yeah, it was probably not much of an interrupt but it gives you an idea of how you want to "take a sudden left turn" to break out of the pattern.
The final step is what you do after the pattern is interrupted. It does very little good to go around doing crazy stuff to break people out of unproductive patterns if you don't help them move in a better direction.
Depending on your relationship with the person whose pattern is being interrupted, it may be as simple as asking them a question or two so you can find out why they have been repeating the pattern. Usually it made sense when it started but it could also be a result of years of built up history so be sure to let them know you are there to help.
Bottom Line…
If you want to break out of old (unproductive) habits, you need to recognize and then interrupt the patterns. This will give you the opportunity to do something different (and hopefully better).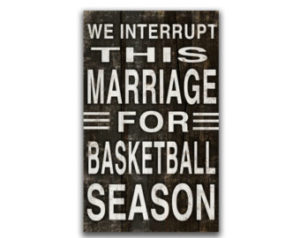 Pattern Interrupts are a valuable tool that anyone can use to train your brain. We are all creatures of habit based on years of history. We have patterns that help us and others that don't.  You now have a tool to start changing those habits or patterns into something that better supports your goals.
.
Please leave a comment below to tell us how you used a pattern interrupt. What did a pattern interrupt do for you or someone in your life?